WillowHill Precision
MultiMedia Presentations for Air and Space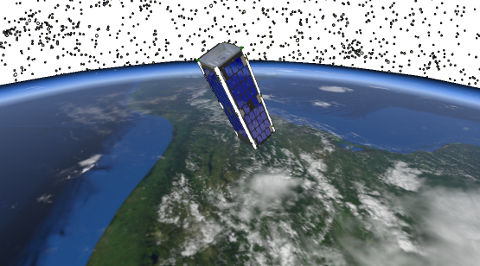 Power your concept pitch, your trade-show booth, or your marketing presentation with one of the best technical aerospace animators in the business.
Who are we ? We're WillowHill Precision. What can we do for you ? We create multimedia presentations exclusively for air and space. You'll impress your audience with accurate, attractive depictions that can only result from our 20 years of experience. Tired of trying to explain your needs to artists who don't have a clue ? Ready to deal with an engineering pro ?
WillowHill Precision
Products and Services
We know space. We know the people who do space. We know the latest on how to get to and live in space. We know how and why things fly. Unlike someone with an arts background, we know the business from the engineer's point of view. That means we give you:

ACCURACY
Any good artist can create an appealing visual fantasy. WillowHill animations on the other hand, are firmly grounded in reality. If an engine is using RP-1 and LOX, we won't make a blue flame. If a passenger jet is cruising at 30,000 feet, the landing gear will be stowed and the flaps will be retracted. Star fields are accurate.
Sure, sometimes reality needs to be augmented. Viewing a satellite from 100 kilometers away is impossible without serious magnification, so sometimes we need to stray a bit from reality. But we know when and how to do that. We know what reality is. With us, you won't get somebody who believes you can "make the Kessel run in 12 parsecs."
SPEED AND QUALITY
Forget the Kessel run in 12 impossible parsecs. We can give you real speed when you need it. We can deliver cinematic quality when you need that, too. We work with two different imaging technologies: STK and Lightwave3D. STK is an industry-standard analysis and simulation tool, excellent for working out and analyzing (in minute detail) spatial relationships between objects in space. Need something fast for your trade show or client pitch?
STK and WillowHill can deliver it. Lightwave3D is a major-industry CGI tool used to create effects in movies like Jurassic Park, Iron Man, Lord of the Rings, and Avatar.
Lightwave animations are our premium product and take time.
When your final animation is in Lightwave, we usually begin with an STK simulation and work from there. This ensures that your video is firmly grounded in reality.
To put it another way: STK tells the truth (well you *can* make it lie, but its really difficult to do that), it knows all about orbital mechanics. Lightwave can do ANYTHING, including violate all the known laws of physics.

WillowHill Precision
Examples

This video was made using Lightwave for the Colorado Space Grant Consortium. The STK™ video was used to model the relative positions of the Earth and PolarCube satellite for the Lightwave™ video.



This video was made using STK™ as a template for a Lightwave™ video produced for the Colorado Space Grant Consortium. Since this was produced using a true simulation utilizing actual parameters, it is a reasonably accurate representation of reality.



This video was created for a presentation that was delivered at the 2014 SmallSat Conference in Logan, Utah. This simulation was done entirely in STK™, and the movie was rendered in STK™ as well.
Contact
Wes Bradley
Wes at Willowhill dot com
We sometimes get over 1000 spam emails a day, so please forgive the lack of a clickable link.